Dr. Adena Young is a licensed educational psychologist, school psychologist, and mathematics learning specialist who works with children, families, and educators in San Francisco Bay Area. An educator at heart, Adena began her work as a math educator in 2000, and has been practicing as a school/educational psychologist since 2009.  Adena currently runs a private practice in Oakland, CA offering academic and social-emotional support for middle and high school students with mathematics learning disabilities and difficulties.  She also offers workshops for math teachers on how to support struggling math students.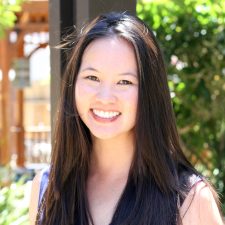 As a licensed educational psychologist and school psychologist, Adena enjoys working with students, parents, and school staff to support students' learning and success in schools.  Through her work as a doctoral trainee and school psychologist, Adena has worked in public schools districts across the Bay Area including Vallejo, Oakley, Richmond, Berkeley, South San Francisco, Oakland, and Brentwood.  She has provided psychological services to children at the preschool, elementary, and middle school levels, and has worked in both public and non-public school settings.  Adena has also had the pleasure of being a preschool teacher in San Francisco and Santa Monica, CA, and a lecturer for UC Berkeley's School Psychology program.
Adena's passion for mathematics dates back to high school, when she was hired by the West Contra Costa Unified School District to provide lunchtime tutoring to her peers. Since then, she has worked for the UC Berkeley Academic Talent Development Program as a mathematics instructor, mathematics department chair, mathematics study lab coordinator, math club organizer and instructor, and interim director. Adena has delivered teacher in-service presentations and parent workshops about how students learn math, and continues to give guest lectures to Bay Area colleges, universities, and educational organizations about assessing, teaching, and supporting students with math learning disabilities. 
As a doctoral student and post-doctoral scholar, Adena studied and researched how students learn mathematics, including how social-emotional factors such as self-efficacy and cognitive factors such as metacognition impact students' mathematical thinking and performance.  Her research on mathematics problem-solving and achievement has been published in the Journal of Advanced Academics and Gifted Child Quarterly and presented at national conventions of the American Educational Research Association, American Psychological Association, and National Association for Gifted Children.
Adena is a Bay Area native who enjoys singing, dancing, attending musical theater productions, gardening, and practicing vipassana meditation.
Ph.D.  Education (School Psychology), University of California, Berkeley
M.A.   Education (School Psychology), University of California, Berkeley
B.S.   Neuroscience, University of California, Los Angeles
Licensed Educational Psychologist (No. LEP3475)
California Clear Pupil Personel Services Credential with School Psychology Authorization (No. 140091707)
Worrell, F.C., & Young, A.E. (2011).  Gifted children in urban settings.  In T. L. Cross & J. R. Cross (Eds.), Handbook for counselors serving students with gifts and talents (pp. 137 – 152).   Austin, TX: Prufrock Press.
Young, A.E. (2010). Explorations of metacognition among academically talented middle and high school mathematics students (Doctoral dissertation). Available from Proquest UMI Dissertation Publishing database. (Proquest No. 2128952731)
Young, A.E. & Worrell, F.C. (2018). Comparing metacognition assessments of mathematics in academically talented students. Gifted Child Quarterly. doi:10.1177/0016986218755915

Young, A.E., Worrell, F.C., & Gabelko, N.H. (2011). Predictors of success in accelerated and enrichment mathematics courses for academically talented adolescents. Journal of Advanced Academics, 22, 558-577. doi:10.1177/1932202X11414821